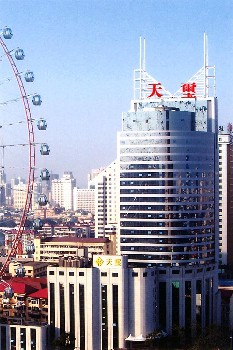 Changsha's Royal Seal Hotel (Tianxi Dajiudian) is a five-star hotel located in the city's commercial center, 30 minutes by car from Huanghua International Airport.
The hotel boasts various rooms, all decorated and equipped with modern facilities.
There are six multi-function halls featuring premium audio equipment, ideal for banquets and conferences.
Recreational and leisure facilities include sauna, karaoke, fitness center, massage services, spa and billiards hall.